RPM 4 emerges from appeals that vapors desire a sophisticated, portable and stylish vaping device in the current time. The 1650mAh built-in battery with wattage up to 60W maintains sufficient power and strong performance to each puff with great content. With the combination of the ste pless airflow adjustment and 2 replaceable meshed coils, RPM 4 is decent to change tastes between DL and RDL while you drag the slider to left or right. Go find unlimited taste pleasure in the limited airway.Innovation keeps changing the vaping experience! 10 COLORS AVAILABLE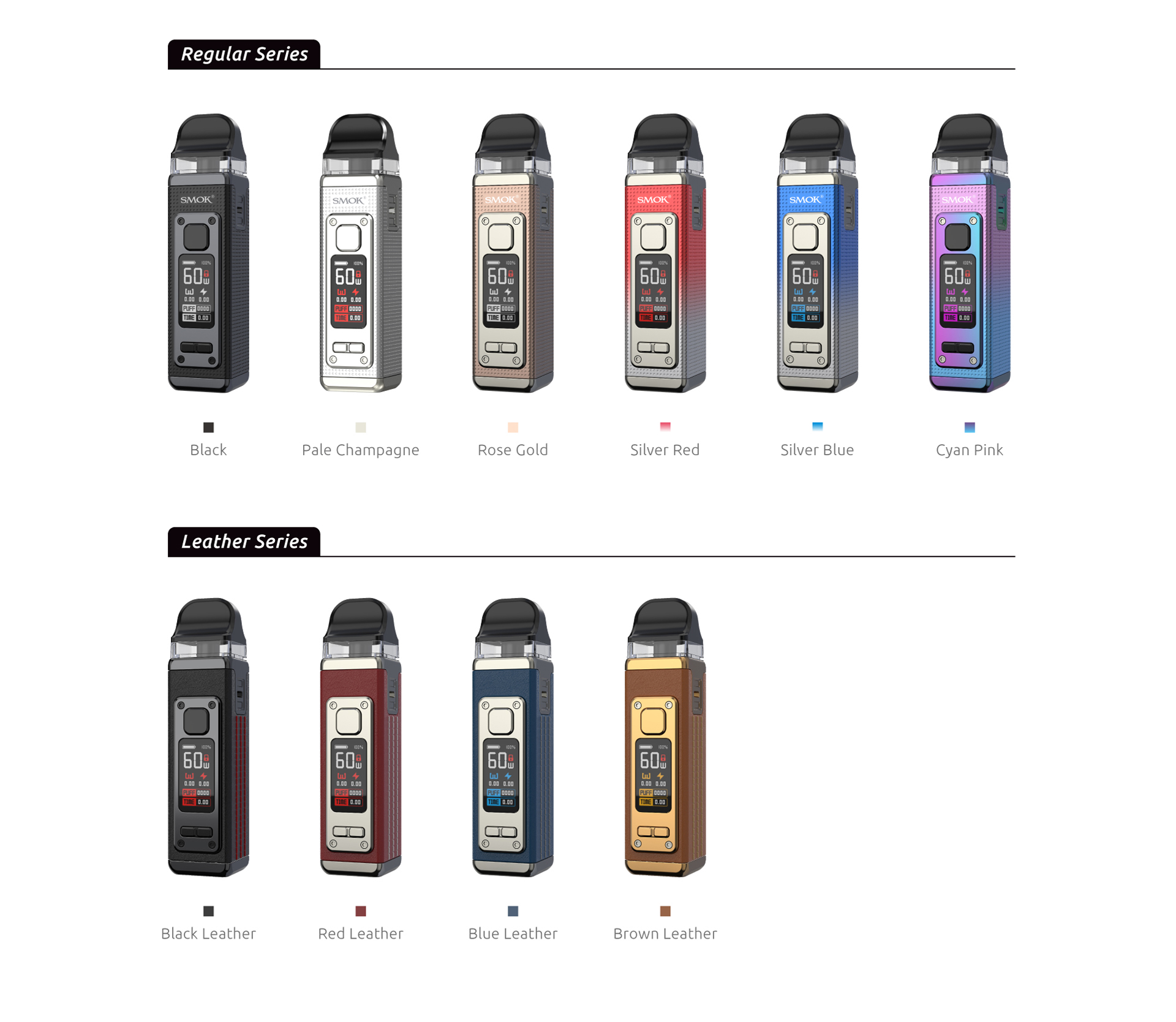 THE KIT INCLUDES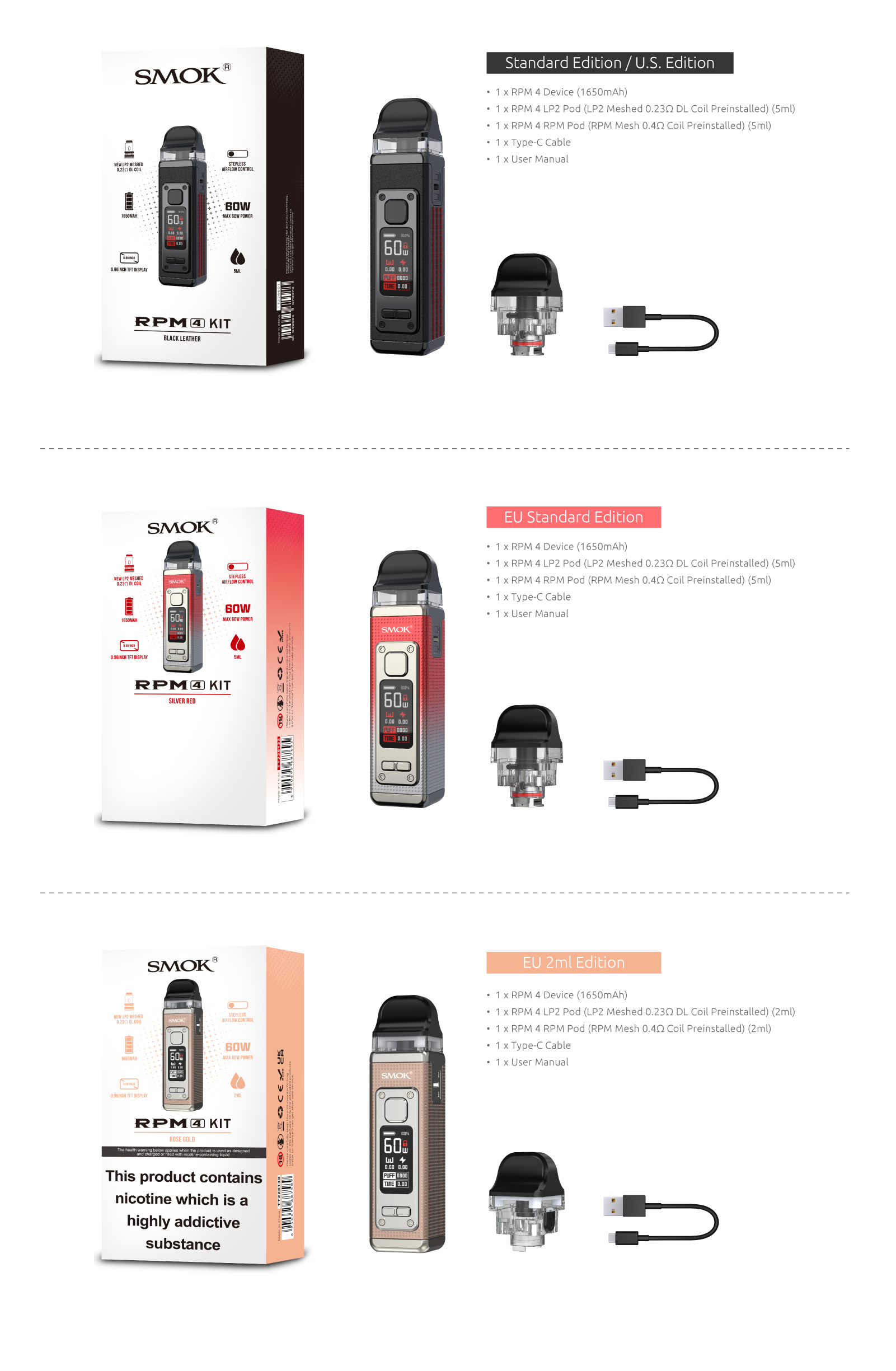 INNOVATIVE DESIGN, INSPIRING STYLE Coming with two optional series, the regular one offers greater comfort while the leather design complements your elegant style.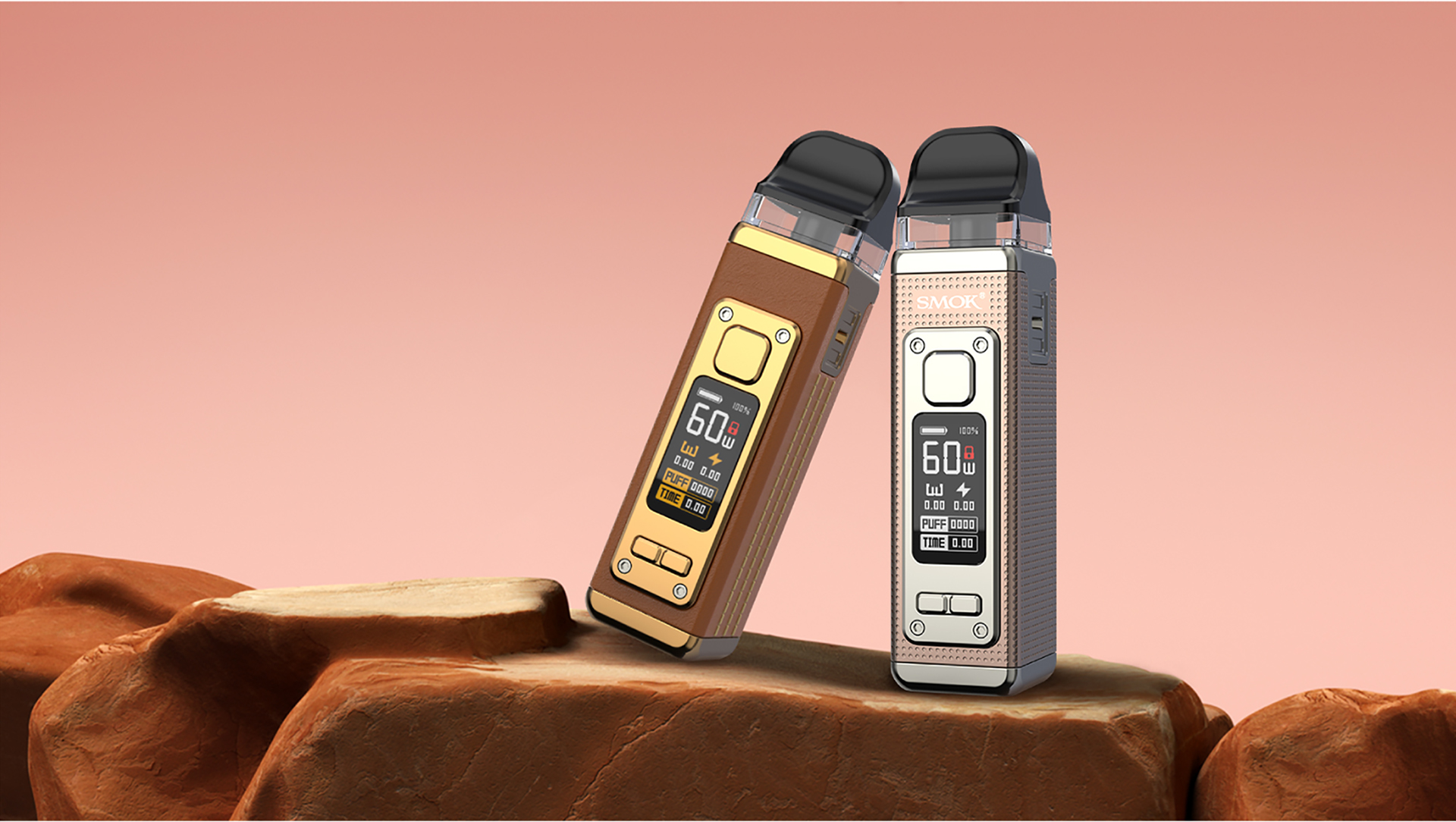 SPECIFICATIONS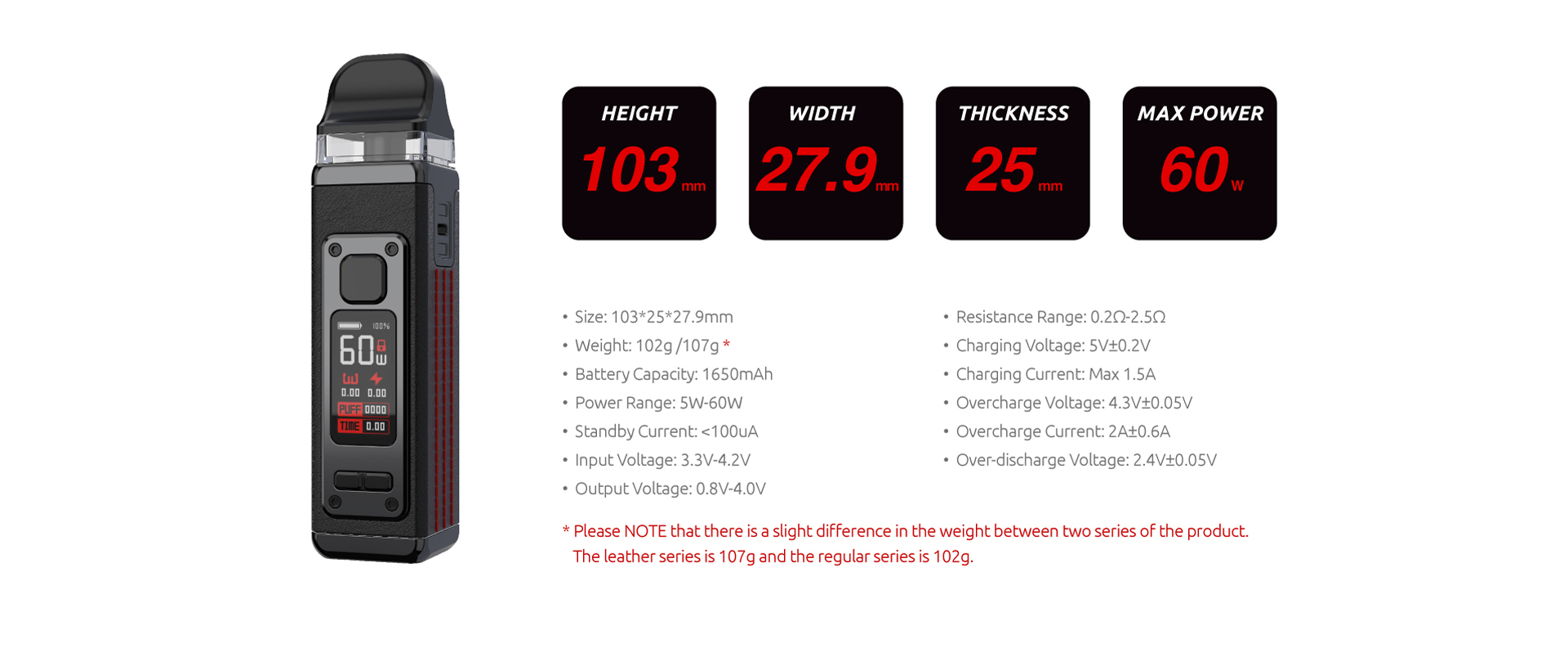 MAX 60W OUTPUT The wide range of wattage adjustment backs you up to capture a content taste whether you prefer the dense vapor or pure flavor. The higher the wattage is, the denser the vapor is.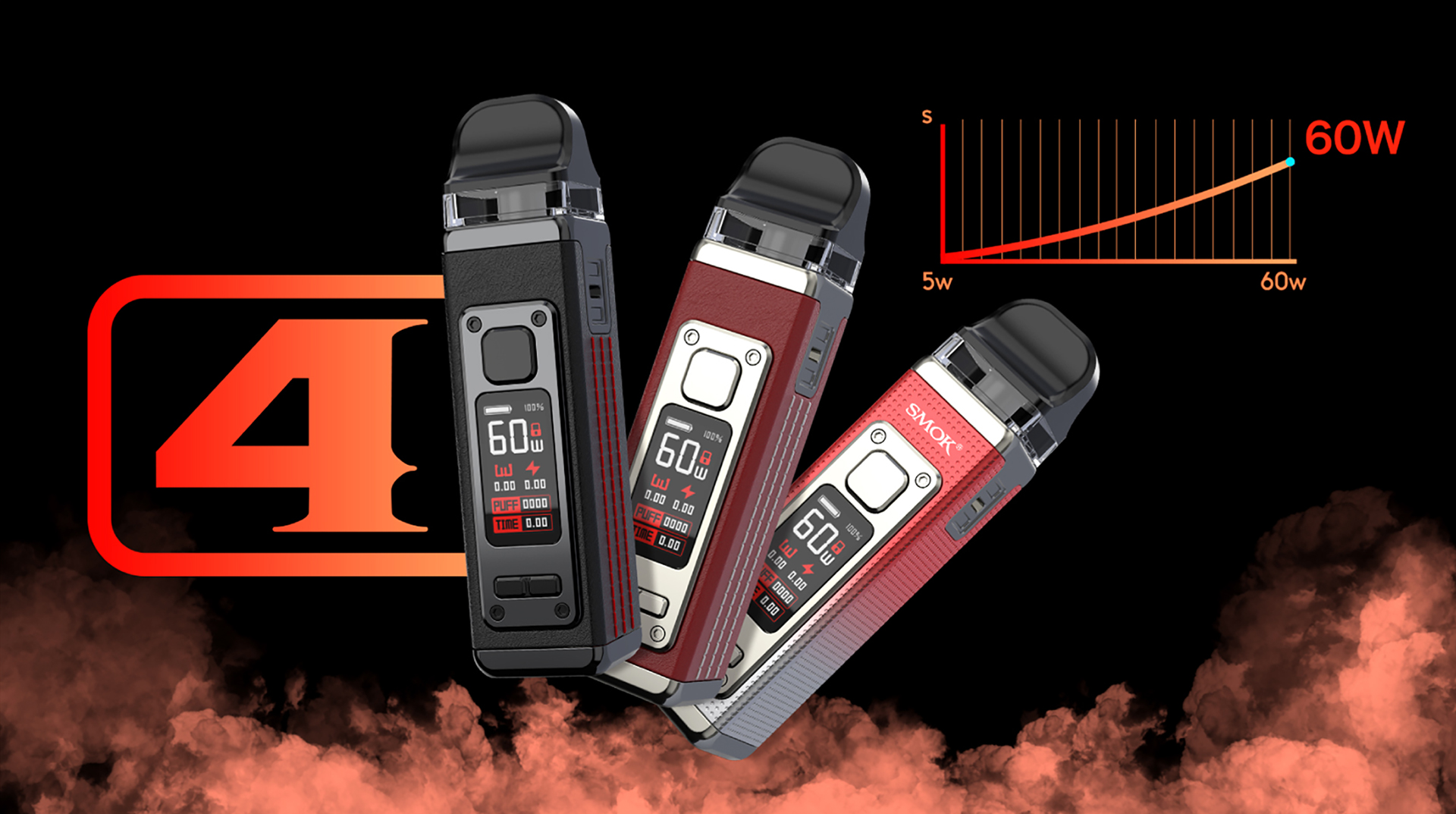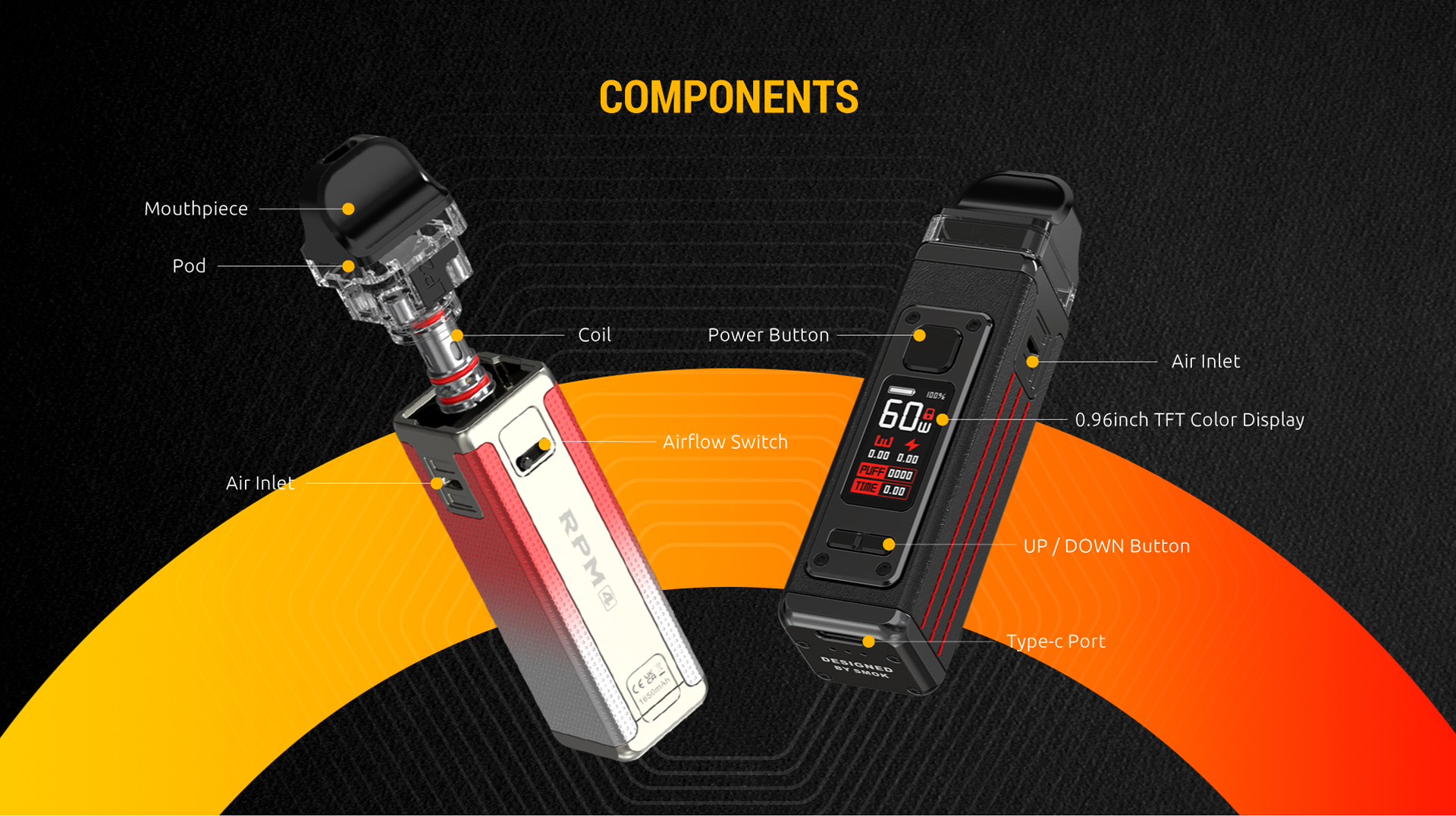 MORE DETAILS WIN YOUR FAVOR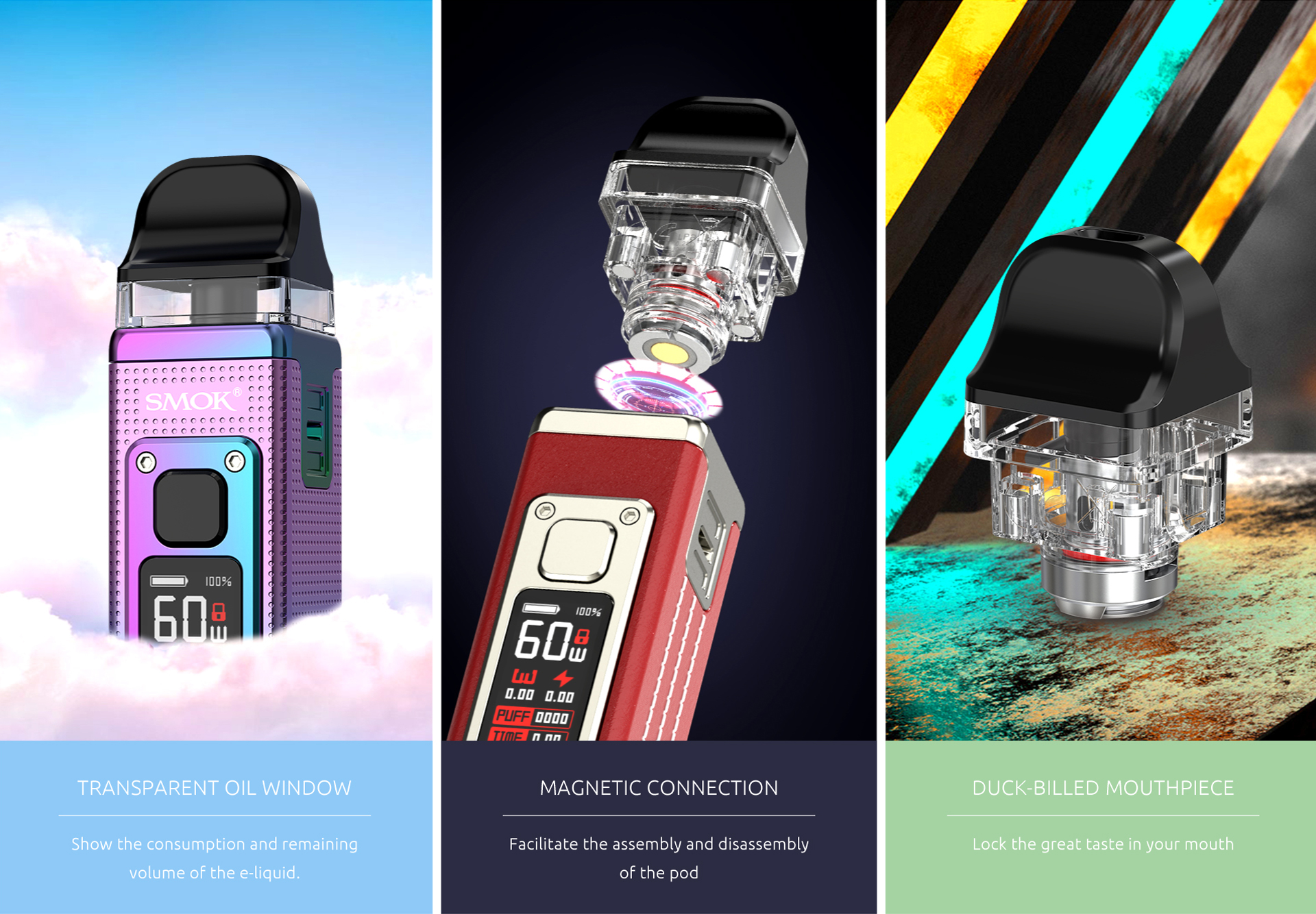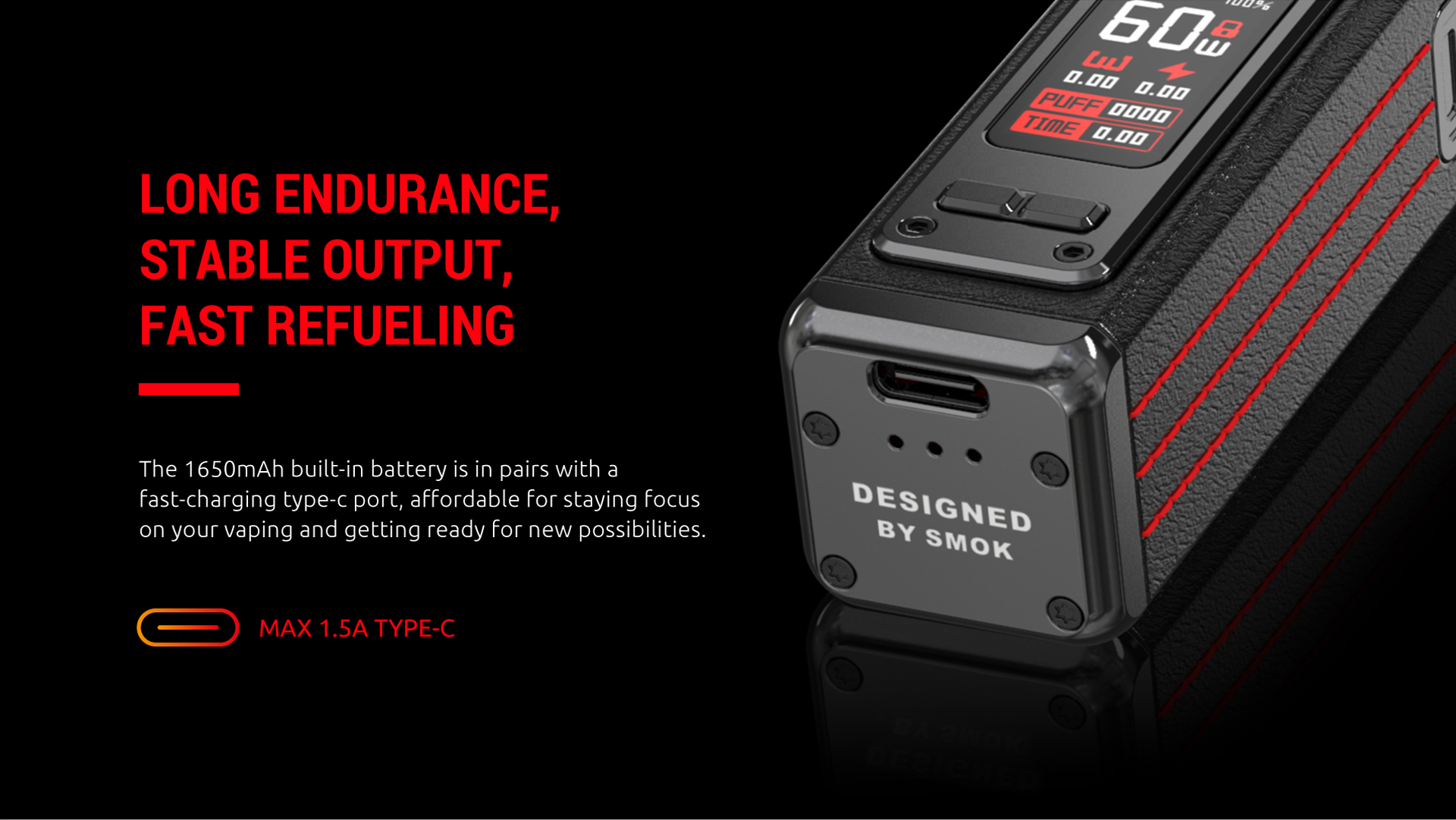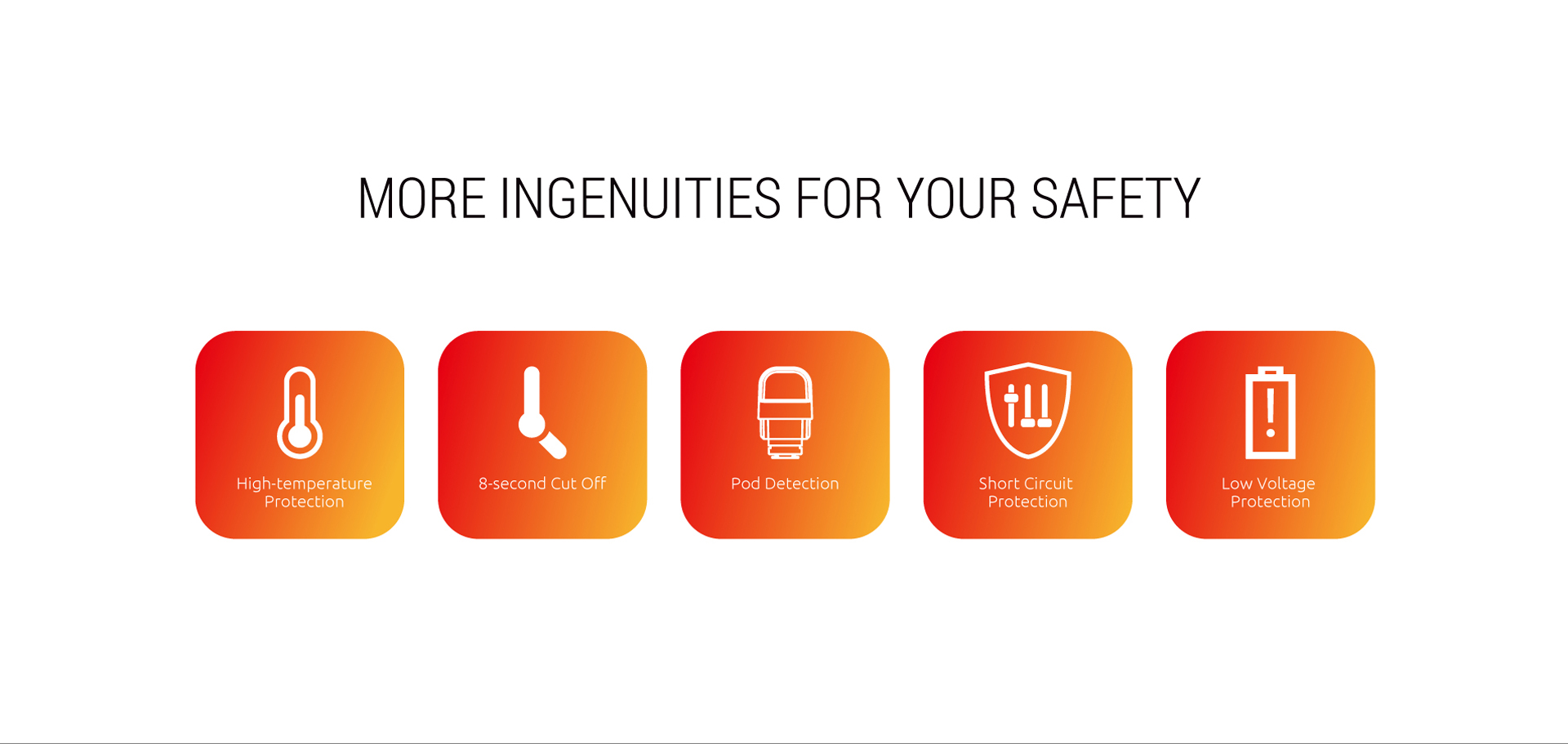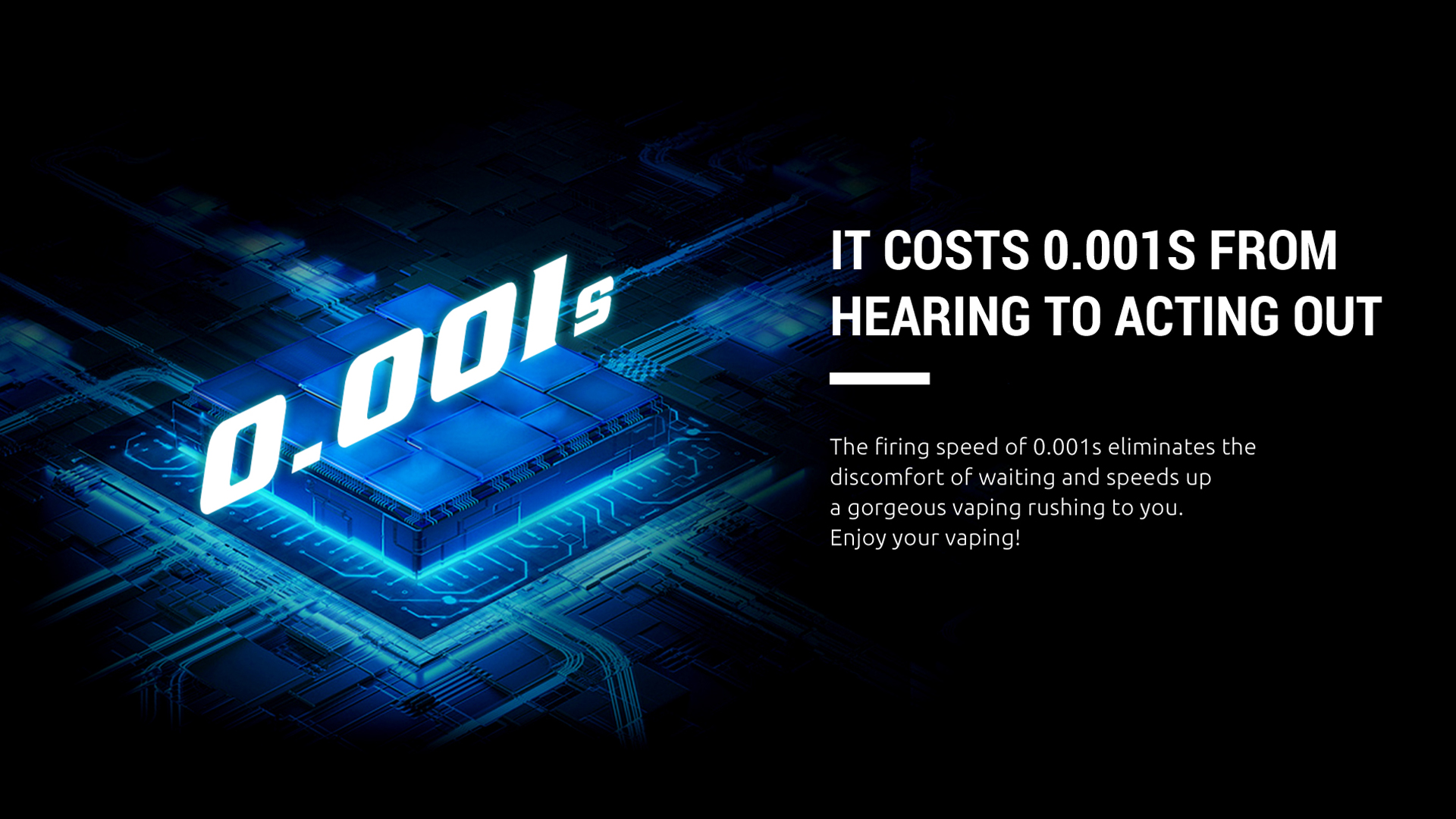 SLIDE TO SUIT YOUR TASTE You are bound to get infinite fun from the stepless airflow adjustment design. Gradually drag the slider to the left to approach the superb DL taste and the converse is an RDL one.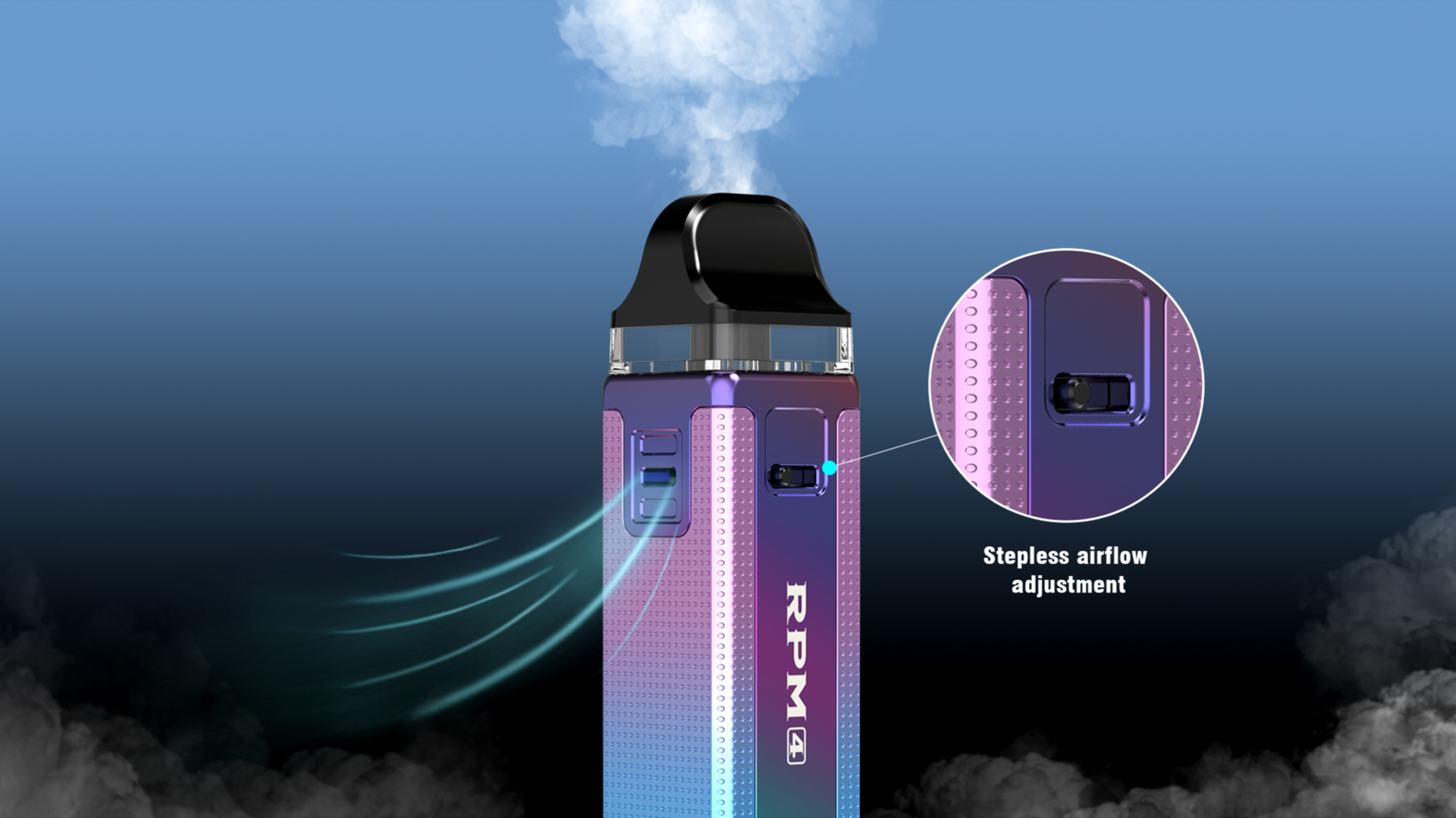 0.96INCH TFT DISPLAY The informative data pairs perfectly with the customizable theme color for a more intuitive vaping experience.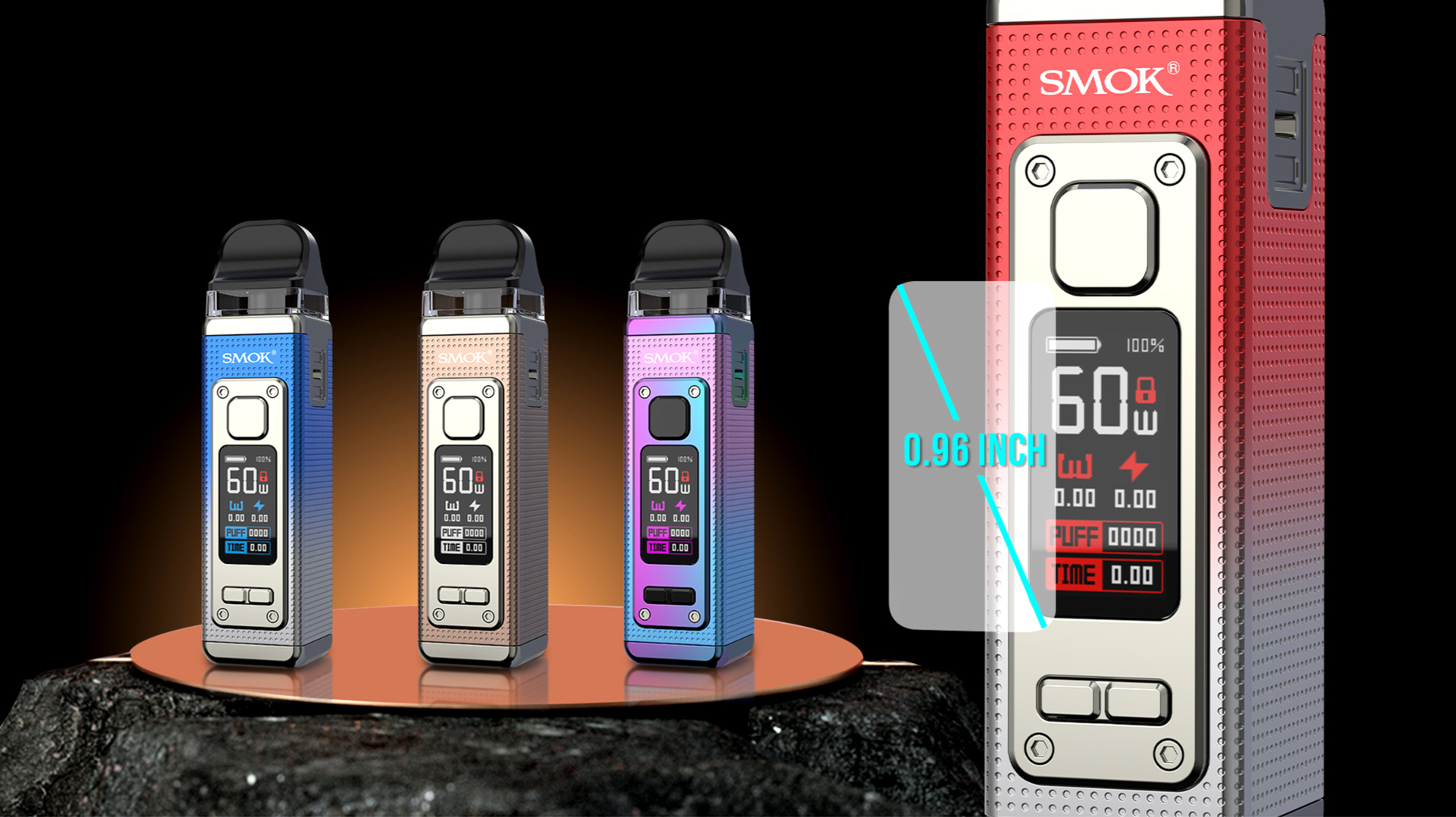 TWO REPLACEABLE PODS VARY IN COMPATIBLE COILS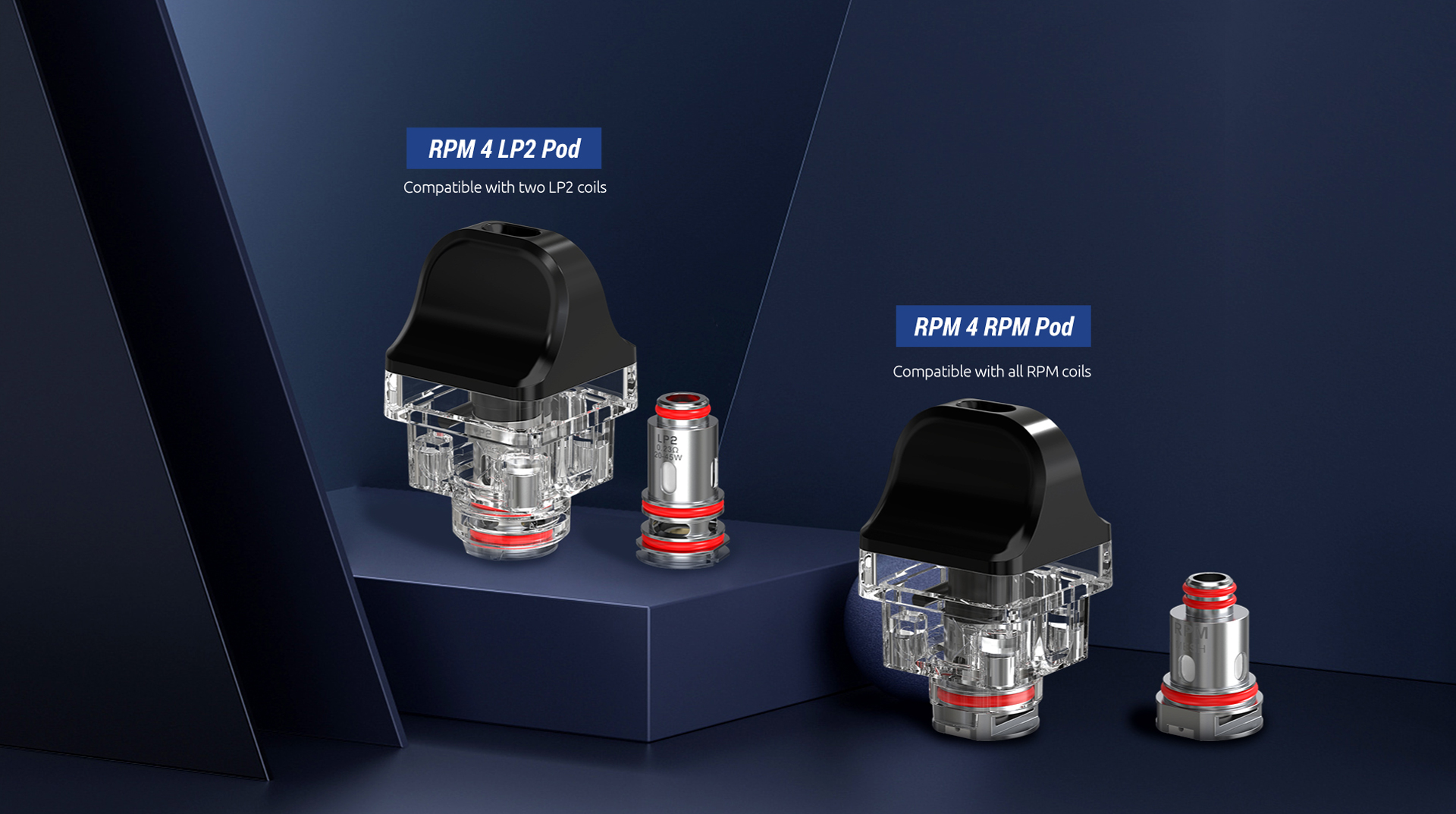 EACH DROP COUNTS TO YOUR PASSION FOR VAPING The capacity of a 5ml pod contains a continuous vaping experience with consistent flavor and reassuring enjoyment.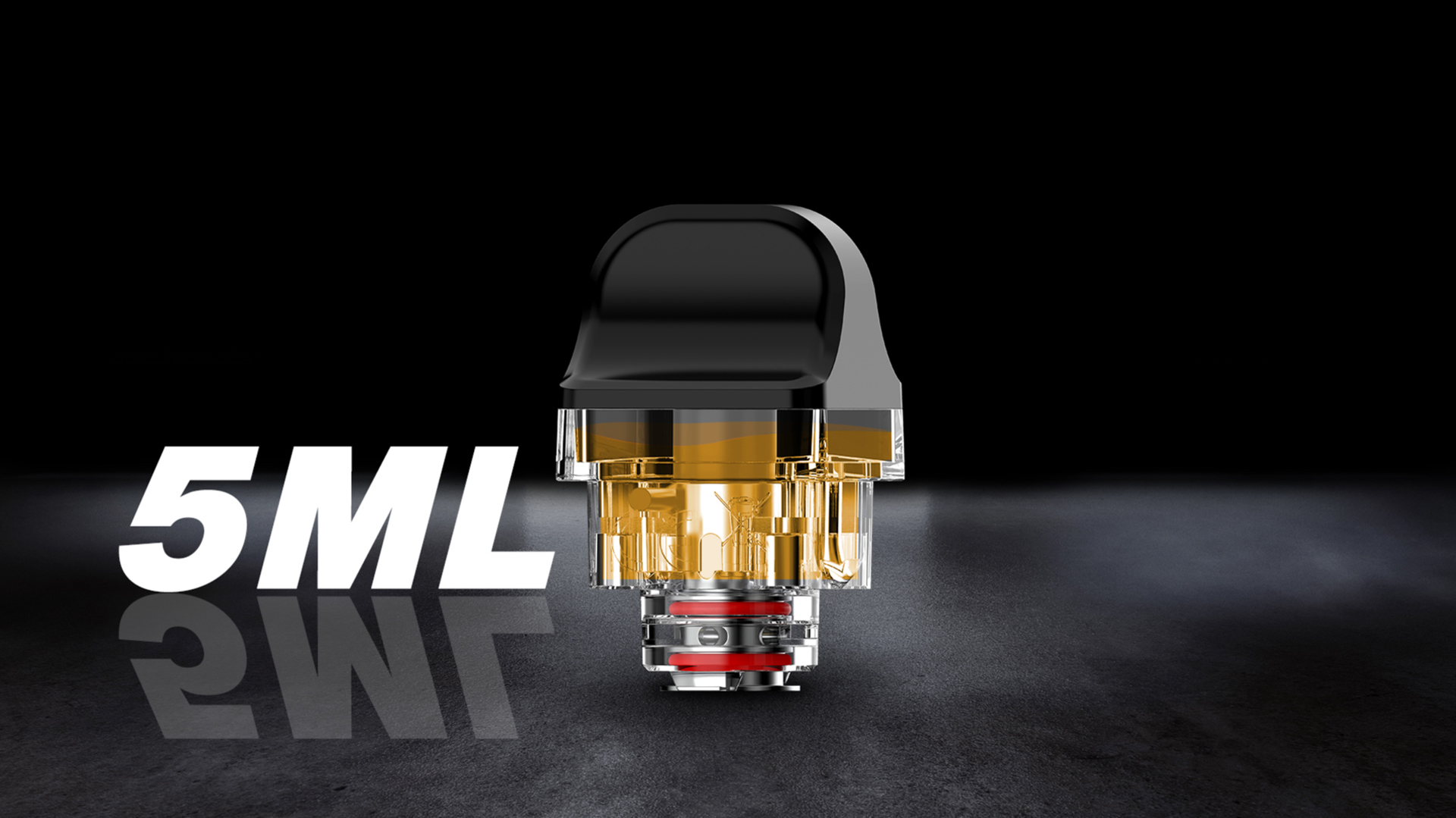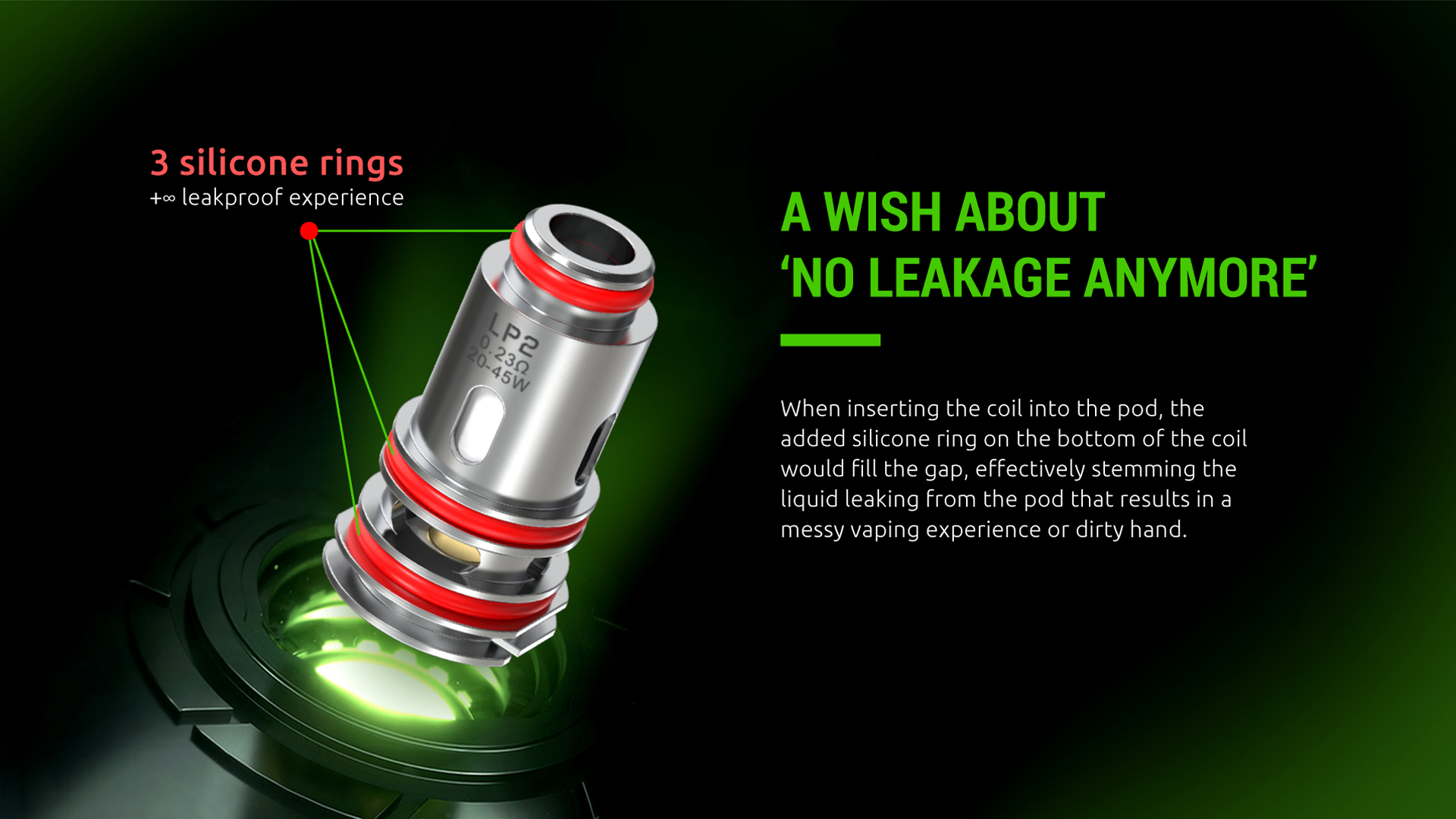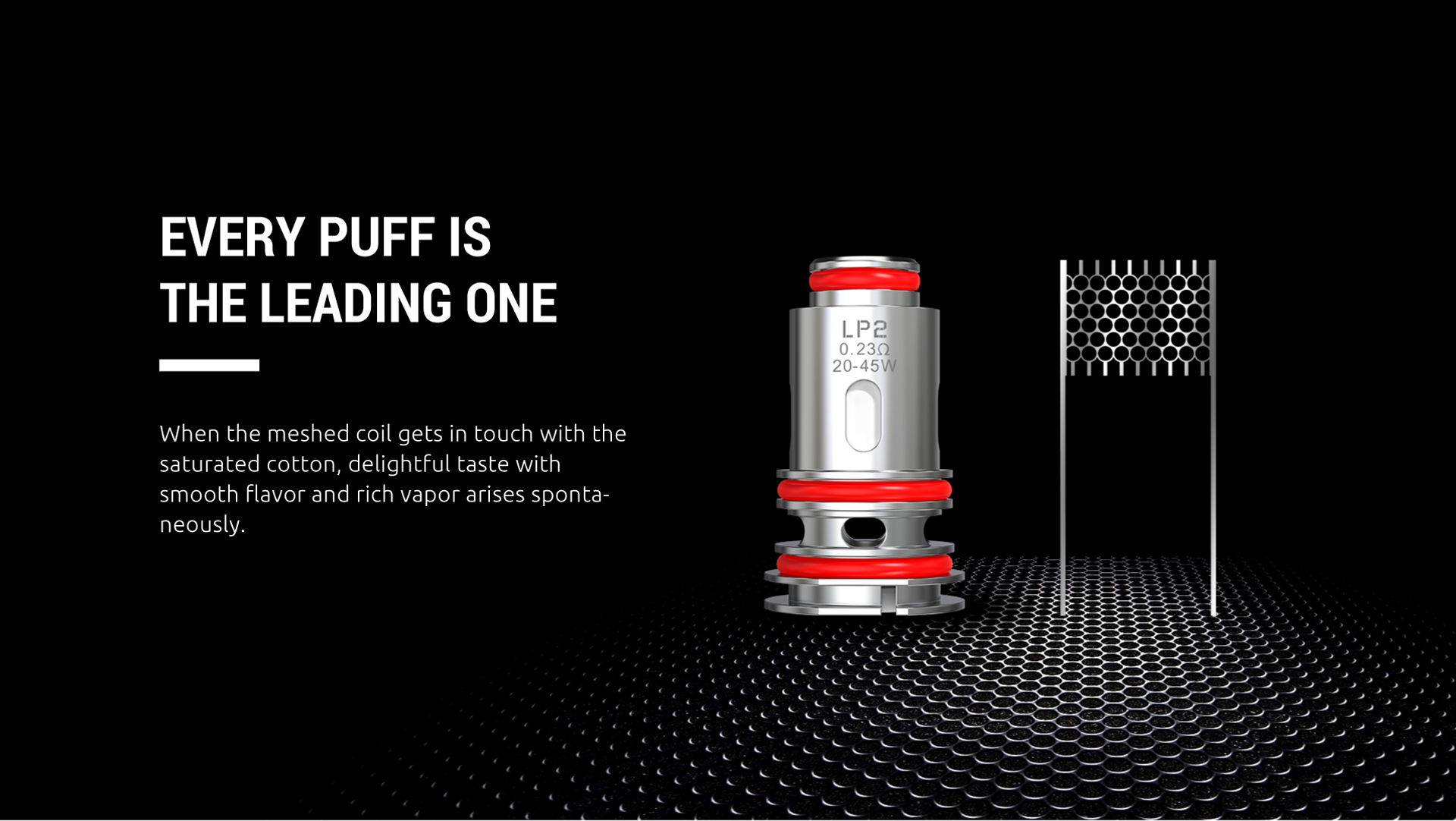 COIL INTRODUCTION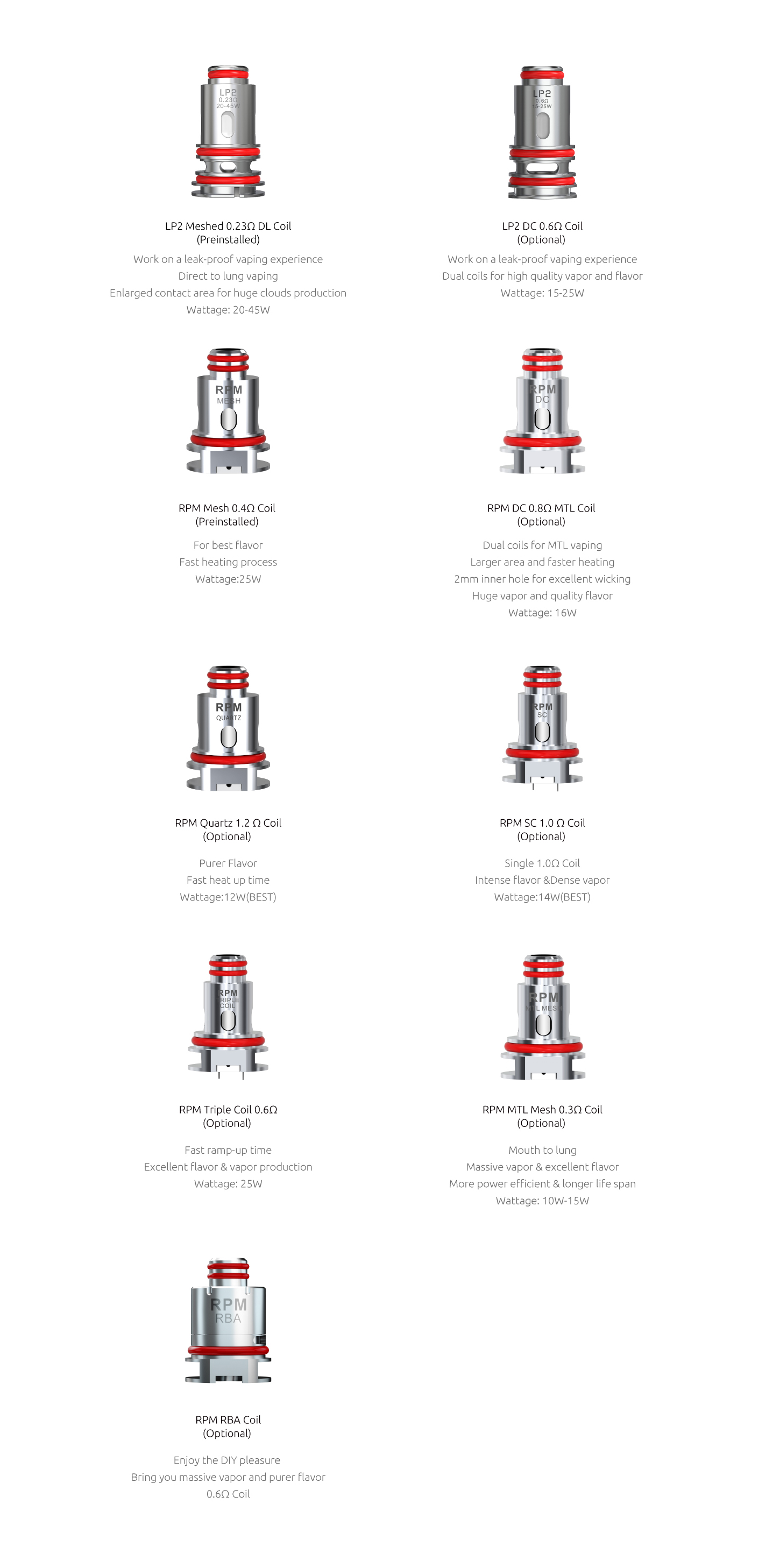 HOW TO FILL WITH LIQUID

SMOK founded in 2010 is the leading brand of Shenzhen IVPS Technology Co Limited, which is professional in electronic cigarette research and development, production and sales in all markets worldwide. SMOK centres on electronic cigarette technology research and development, focuses on brand building and sales channels development and management home and abroad and continue to innovate, and then SMOK products are enjoyed by over 80 million consumers worldwide, making SMOK a first class global brand in the electronic cigarette industry in just 7 short years.
As the first-class international e-cigarette brand, SMOK has all kinds of electronic cigarette products, such as vaporizers from getting-start level to ultimate level and e-liquid. At the same time, SMOK not only manufactures and sells products but also provides vape friends with community service. SMOK has launched an exclusive APP – Vaping Tour which is a smart vaporizer management and social platform.It is a place that you can show yourself, share vaping life and make friends with other vapers all over the world. Now we have introduced more social and information communication function and we are committed to making it as an excellent e-cigarette vertical community. By doing so SMOK has brought their place in the industry full circle, from beginning to end. SMOK not only manufactures high quality products but we hope to empower our consumers to live a healthier life and to enjoy a healthier alternative to tobacco. Healthier and happier consumers is our passion.
SMOK has established a complete customer service system to make sure cooperation smoothly and efficiently. SMOK not only focuses on design and quality, but also provides first class customer service for customers to achieve a win-win situation. SMOK believes that choosing customers is choosing friends, choosing SMOK is choosing a trustworthy friend.
SMOK is dedicated to creating new vaping experiences for our customers. Focusing on product quality and safety and taking better vaping experience in all aspects to customers as our goal to strive for.